Here you can find more information about the upcoming products.
The BMW i3 charge port flap was requested by the community to make charging of the BMW i3 more convenient.
The idea was simple: replace the existing plug solution with something that feels more premium and is nice to use.
After thinking about it for a while I decided to start the project and some of you might have already been involved by participating in the survey.
Price in Germay will be €44.99
Prices for other EU countries will vary due to the new regulations for VAT.
I decided to publish a project plan to keep you better informed and to show you what it takes to bring a product to life. If you would like to get notified as soon as the product is ready to launch you have the opportunity to sign up for a newsletter.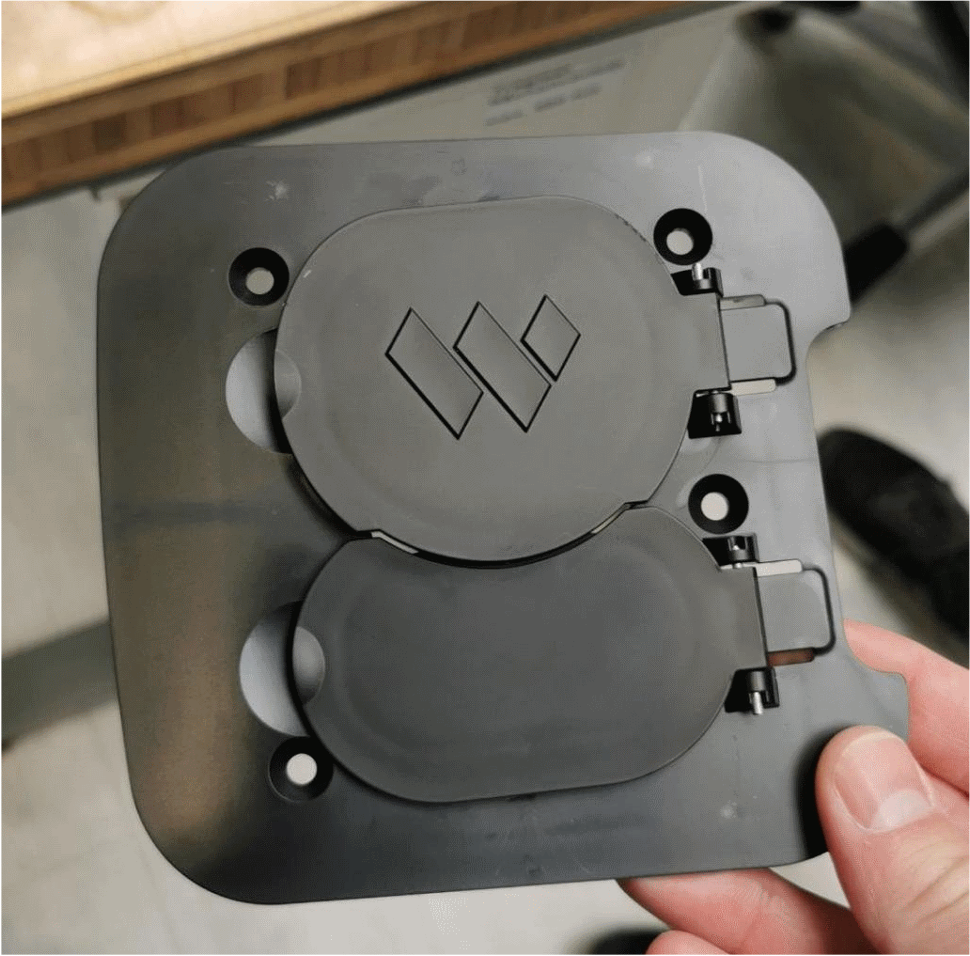 This will be my first project that is not dedicated to the BMW i3 but its big brother, the BMW iX3.
This project was also requested by the community and would fit pretty good into my portfolio so I decided to give it a go.
To keep everyone updated about the status of the project I want to publish my first draft of the project plan.
We are currently in a very early phase of the project so you need to be aware that the timeline is a first guess. It will become more and more specific the further the projects proceeds.
To receive the news, you can signup to the newsletter.