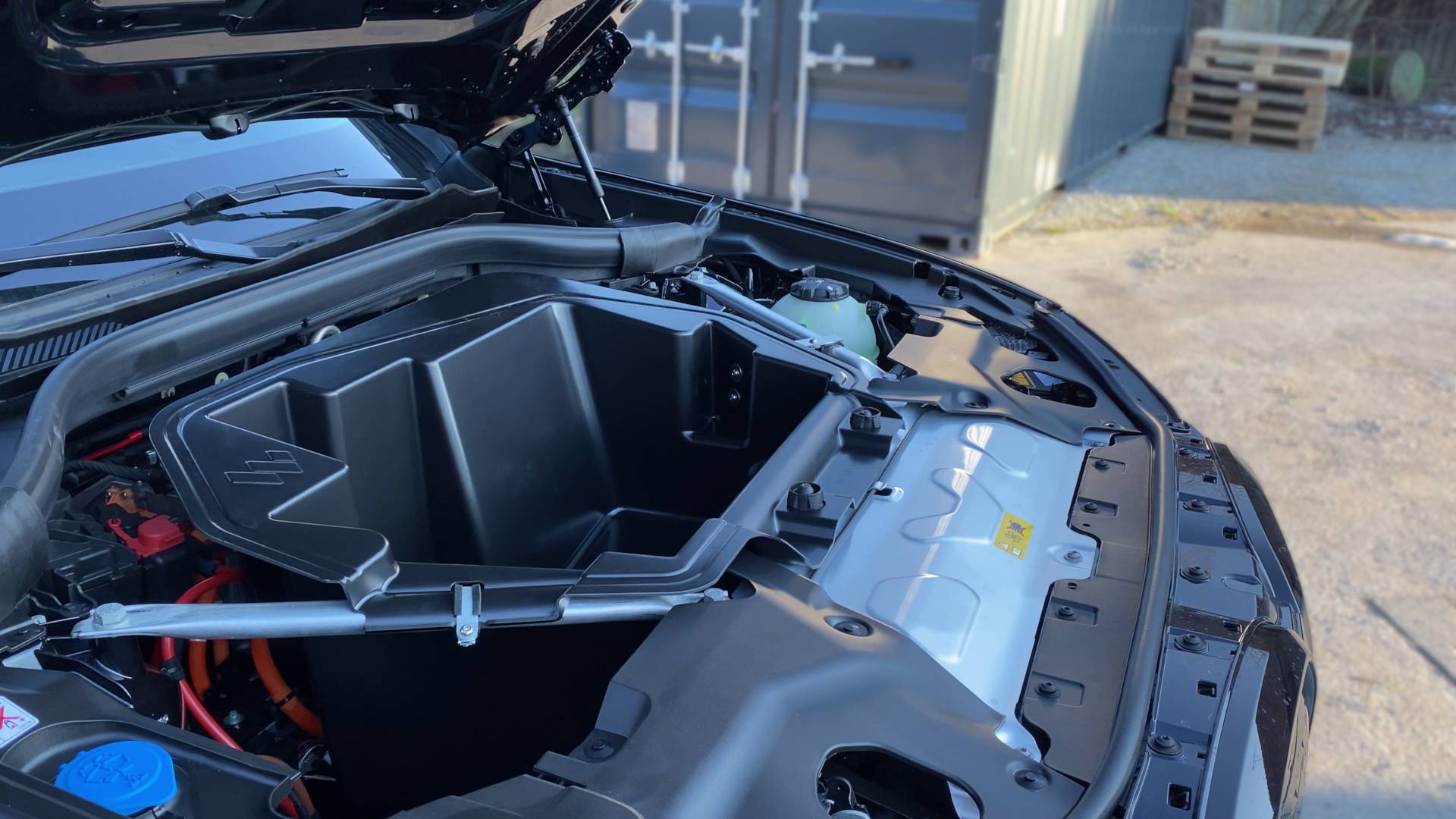 i4 Frunk
The piece that was missing for your BMW i4
The front hood trunk of the BMW i4 offers an additional 40 liters of storage space, providing ample room for all your e-mobility needs. Whether you're preparing for a getaway, embarking on a cross-country road trip, or simply striving for a neat and orderly trunk, the i4 Frunk delivers the extra space you require.
iX3 Frunk
More storage space for your BMW iX3
This trunk under the front hood offers you an additional 47 liters of storage space and is more than enough for everything an e-mobilist needs. Whether you're packing for a vacation, a trip, or just want a tidy trunk, the BMW iX3 Frunk gives you a lot more space.
Charge Port Flap
Optimize your charging experience
The BMW i3 charge port flap has two flaps that can be opened and closed easily and conveniently. No more fiddly plugs that hang down at the side of your car. The BMW i3 charging flap fits all BMW i3 and BMW i3s with the European CCS Type 2 Combo charging port.
BMW i3 Storage
Upgrade your BMW i3 Storage
The frunk sealing keeps dirt and water out of the front boot. The trunk extension gives you overall 35 liters additional loading space, enough for cables, first aid kit, hazard triangle and more.
BMW i4 Frunk – Coming very soon!
7 months ago
-
First, we want to thank you for your patience and support in developing and perfecting our product. We know waiting can be difficult, but it will be worth it. We're excited to announce that the BMW i4 Frunk launch date is finally set, later this month! We can't wait to… …
BMW i4: The prototype is ready!
11 months ago
-
We are very excited to announce today that the prototype of our BMW i4 Frunk is ready. The market launch is getting closer and closer, and we need your help to make final design decisions. The survey will take less than 5 minute To Survey This is what you… …